Too often brands are busy promoting themselves rather than becoming a trusted resource and/or partner. Brands need to earn the right to tell consumers how great they are. I ran across two sites and a blog recently that are doing a great job of becoming a partner/resource.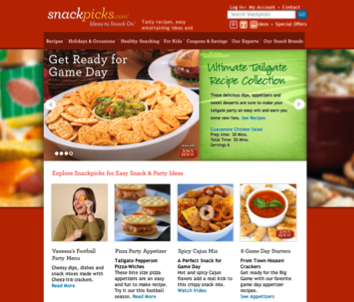 Kellogg's Non-Branded Website
snackpicks.com
A great site from Kellogg's. They include information from a variety of their snacking brands but really focus on overall entertaining. Do they include recipes and serving suggestions that feature their products? Yes. Do they go beyond that by including craft ideas for parties, entertaining tips and more? Absolutely!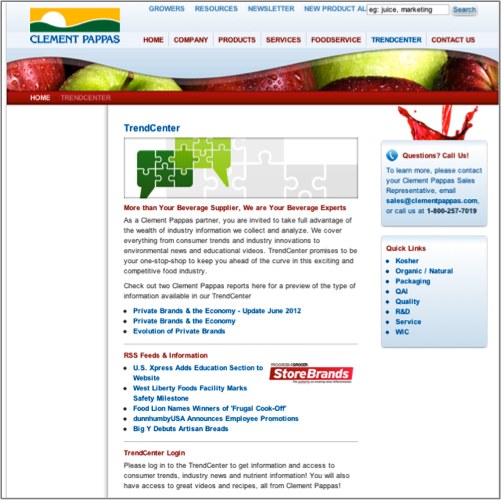 Clement Pappas Website
Clement Pappas makes the majority of private label juice in the US. Their site is focused on becoming a trusted resource to food industry leaders. I bookmarked the site to get information on the latest trends in the industry. Check it out!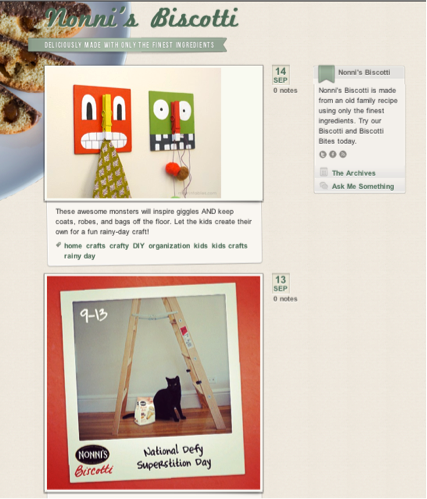 Nonni's Biscotti Blog
While this blog isn't the easiest to find, it's loaded with interesting information; with only gentle reminders of their product. If you go to the September 11 post, they give eight fall family activity suggestions and Nonni's isn't mentioned until #8! Now this is a destination!