Red Rose
Red Rose Tea was a legacy brand dating back to 1890. But their brand and advertising presence had diminished in recent years, and many big-name tea brands were vying for shelf space and consumer attention. Red Rose needed to reignite passion for their brand.
Our Solution
We knew we had to be different. No pictures of women in Zen-like trances inhaling tea vapors. No "indulging." No "journeys." Through research, we knew there was a love for the Red Rose brand. We also knew that women loved and looked forward to their "tea moment." "Taste the love in every cup" was developed as the Red Rose brand message, and we launched the disruptive "Make Love" campaign.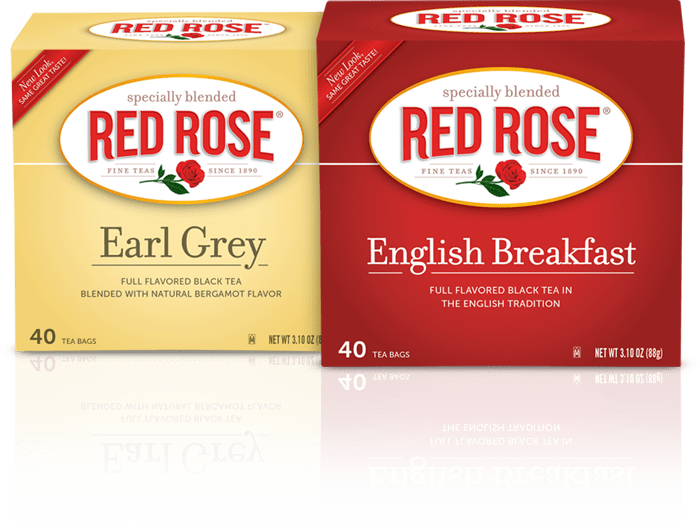 Brand Video
:30 and :15 videos were developed for pre-roll advertising and social media.
Red Rose Tea Rebranding
We utilized the phrase "Make Love," a phrase that most certainly wouldn't be associated with tea drinking, and combined it with the visual of a warm, sensitive moment that a woman can have while enjoying a cup of Red Rose Tea. Taste the love in every cup.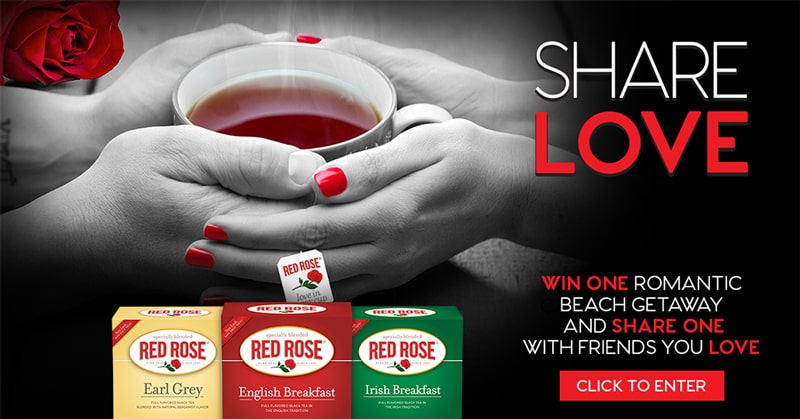 Pandora Digital Radio
We utilized Pandora radio to closely target our audience.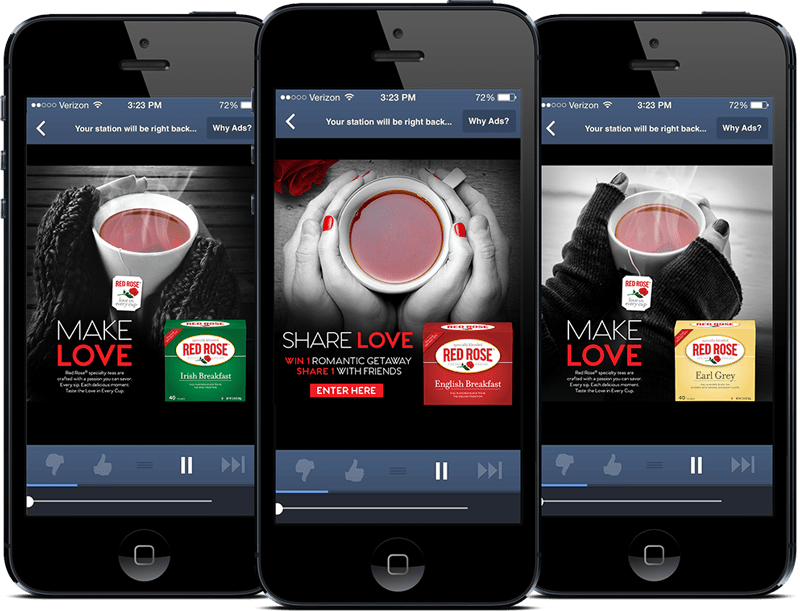 Digital Display Ads
Targeted programmatic digital advertising and social media ads were also utilized to reach our audience.