Sola® Brand
Challenge
With ever-increasing dietary and health issues, Sola brand centers around great-tasting products that have no added sugars. Initial product offerings were developed based on consumer consumption and the opportunity to demonstrate the brand mission and product attributes. With no brand awareness, we were tasked with launching in 6 very competitive and well-developed categories.
Solution
Launch the brand in a very targeted geography. Develop distinctive brand messaging and creative. Utilize a multi-platform digital campaign, supported by in-store initiatives.
Results
Month-over-month growth in all six product categories
Current distribution and sales has opened up additional retailers to test specific products to prove out concept
Consumer trial has been driven by strong awareness in geo of retail locations and strong incentives for trial
Consumer engagement and response to brand messaging and performance has be extremely positive, which has led to expanding messaging through testimonials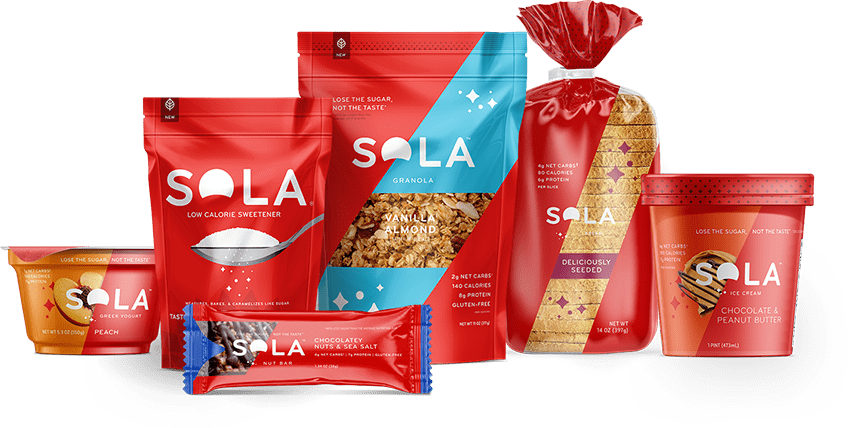 Creative Messaging
With Purdue Research that showed Sola products tasted as good or better than top brands in the category—with ZERO insulin spike, we developed the key messaging for the launch:
Sola has incredibly delicious, better-for-you foods—without all the sugar and low in net carbs. Make Sola the delicious choice for your healthier lifestyle.

Media Strategy
Store/zip code specific to each retailer location
Data that validates purchase and/or interest in product category
Demographic profile that targets consumers interested in healthy lifestyles, dieting, low sugar etc.
Maximize reach within target geography to get the brand name, positioning and messaging out to as many people as possible and drive consumers to shelf
Measurable and scalable tactics — allowing us to monitor and validate results and assist campaign calibration
Incorporate in-store tactics/merchandising to attract consumers to the Sola brand while other leading/established brands are actively driving consumers to the category
Promote trade program/offers in advertising campaign to increase incentive to purchase
Fully-Integrated Account Specific Media Approach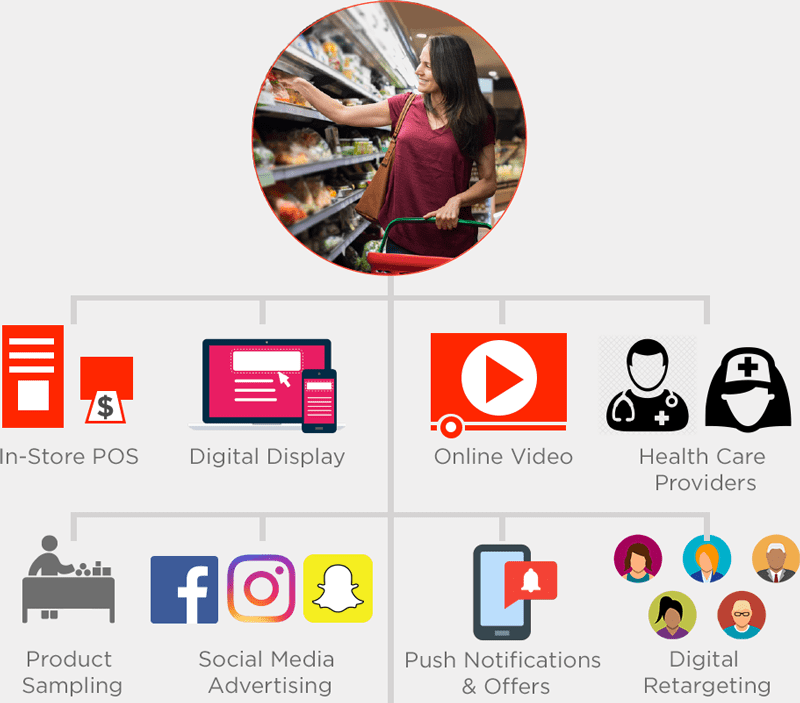 Digital Outbound & Retargeting Map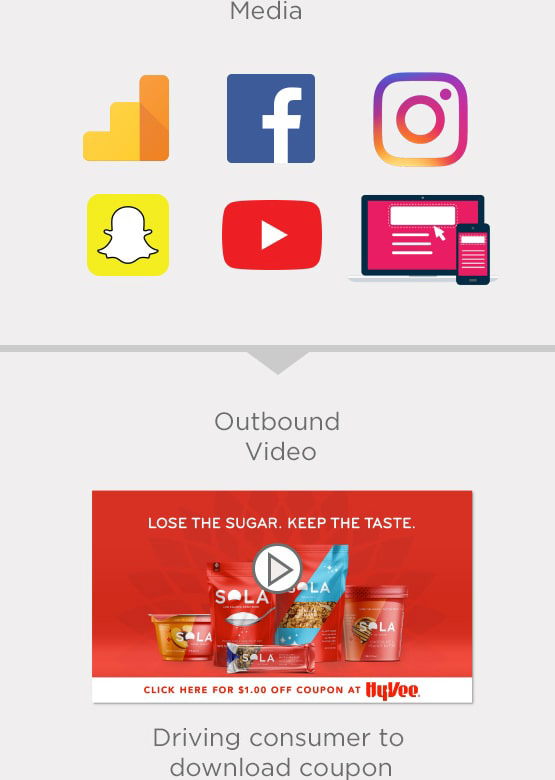 Digital/Social Video Advertising
Brand and Product Level Video Creative