Snikiddy – Rebranding
Challenge
Snikiddy® is a niche snack brand for kids. They were looking to grow the brand but lacked some of the key branding and messaging elements to get to the next level of success.
Solution
Develop a strong brand position: Snikiddy is the sassy, fun-loving, feel good choice snack that moms can trust for their toddlers to teens.
And a memorable brand message: Snikiddy Snacks—Playful Goodness.
Redesign packaging with a fun, colorful look and clear brand hierarchy for moms to provide good-choice snacking for kids, tweens, teens.
New Packaging Design
The brand logo was evolved to be fun and kid-friendly. Packaging was selected because of the strong, vibrant color palette that jumped off-shelf, and vivid product imagery that drove appetite appeal. Both were tested, optimized, and validated through Nielsen research.

Fully Responsive Web Platform
We developed a fun, new website to reflect the playful nature of the brand.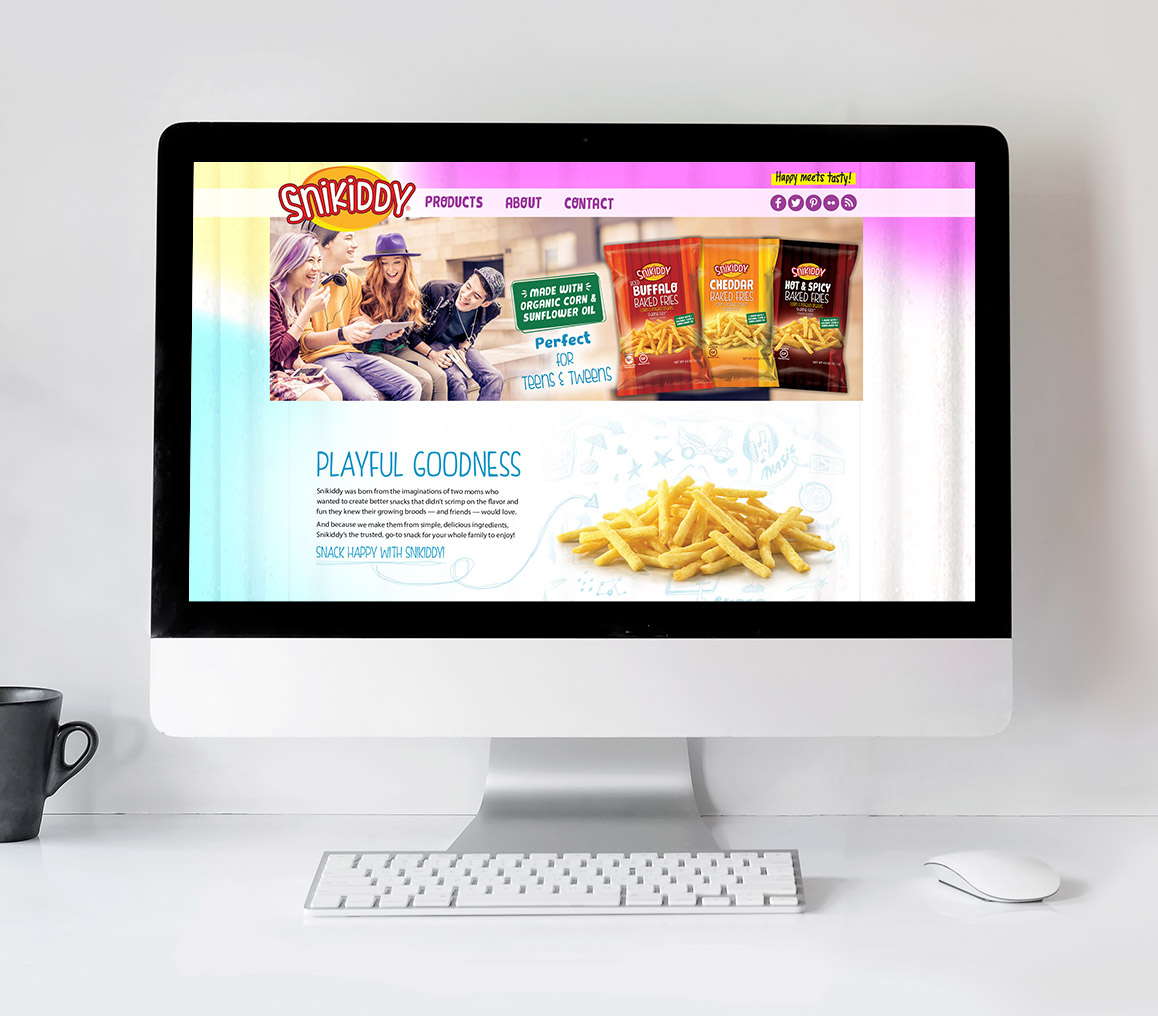 Social Media Content
Custom content creation and management.