Sabra Hummus
Challenge
Hummus was an underdeveloped and unknown category at the time. Less than 10% of US consumers knew what hummus was. Our challenge was to drive awareness and education, build the Sabra brand, initiate trial usage, and sell through at store level.
Solution
Develop a marketing strategy to position hummus as a mainstream consumer product. A marketing strategy comprised of an integrated campaign consisting of national magazine advertising, regional FSIs, and digital advertising. Additional key contributors to the success of Sabra were the development of unique packaging, POS material, and in-store demos and sampling.
Results
Sabra is now the #1 brand of hummus in the US. They were also named as one of the top 50 brands in Advertising Age.
Trade Advertising
A strong trade advertising campaign was developed to drive awareness among retail deli buyers.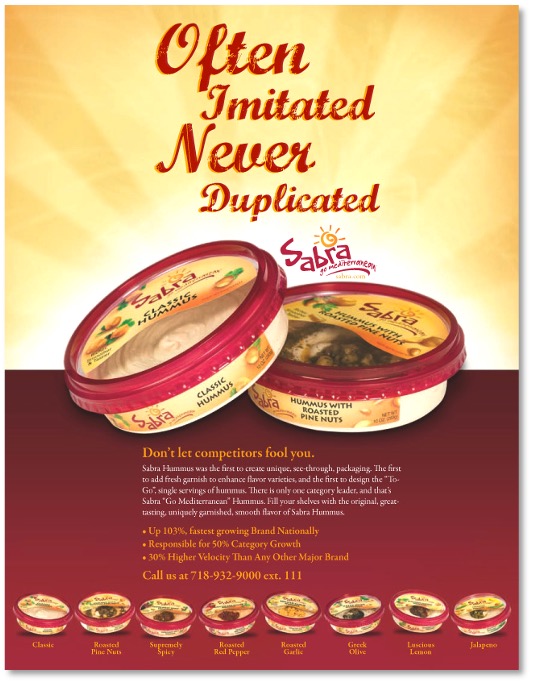 Consumer Advertising
Consumer print magazine and FSI campaigns were launched to drive awareness and household penetration.
Email List
We developed a new website with a "Join the Club" section, designed to gather consumer emails. We grew the list through various digital and social media promotions.