Entemann's Little Bites
The brand essence "Smiling Together" was developed when consumer research revealed that moms love to serve Little Bites to their kids because it makes them so happy and mom is happy because it's a better choice snack for her kids—thus the duality of Smiling Together. The delicious taste kids love and the good choice moms want–Keep Smiling Together with Entenmann's Little Bites.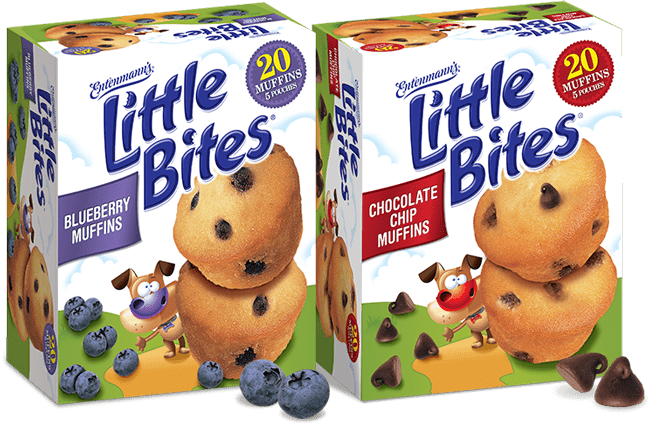 National TV Spot
Our storyline presents mom with the dilemma of messy, junk food snacks in her car, while introducing Little Bites as the perfect, easy, no mess, pre-portioned, on-the-go snack solution—pack a pouch anytime and Keep Smiling Together.
Web
Prior to Allebach, Little Bites' web presence was simply a segment of the Entenmann's website. It was our recommendation to develop an autonomous Little Bites brand website. A new fully responsive website was designed.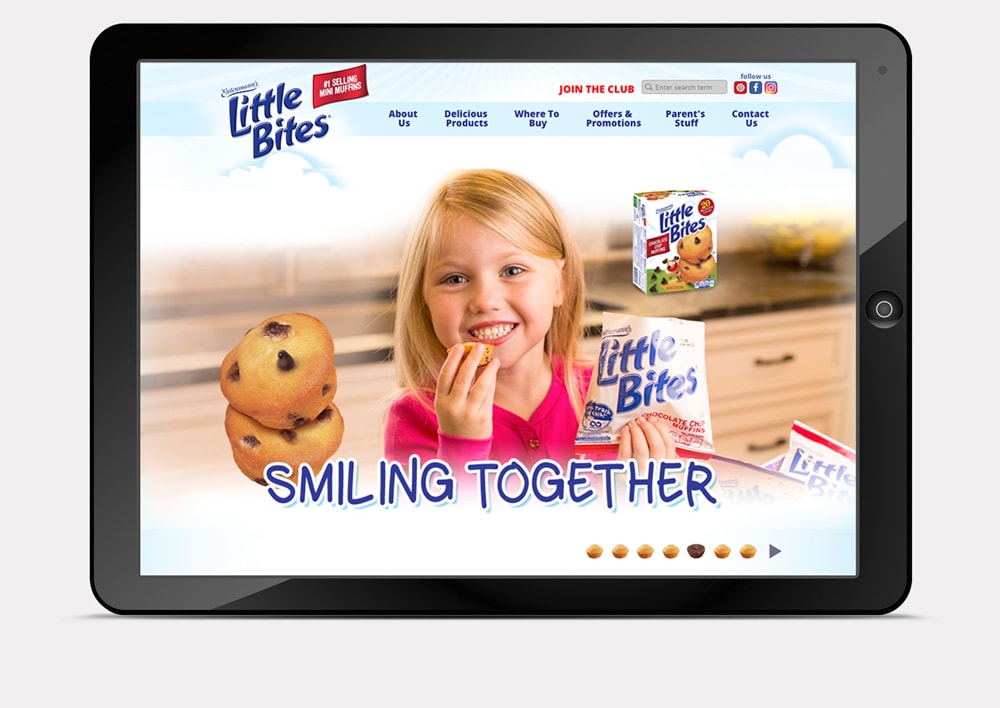 Outdoor Advertising
Arresting out-of-home dimensional billboards.