Steak-umm
Steak-umm, an iconic, legacy brand, was in a commoditized category. Although they had great brand awareness, sales were flat.
Our solution was to revitalize the brand with disruptive messaging and imagery: Today, plant-based diets, healthier food alternatives, and less red meat seems to be the norm. We went in the opposite direction… "Release Your Carnivore!" We reintroduced the idea that it's OK to eat meat and love it too. Especially delicious, 100% beef Steak-umm!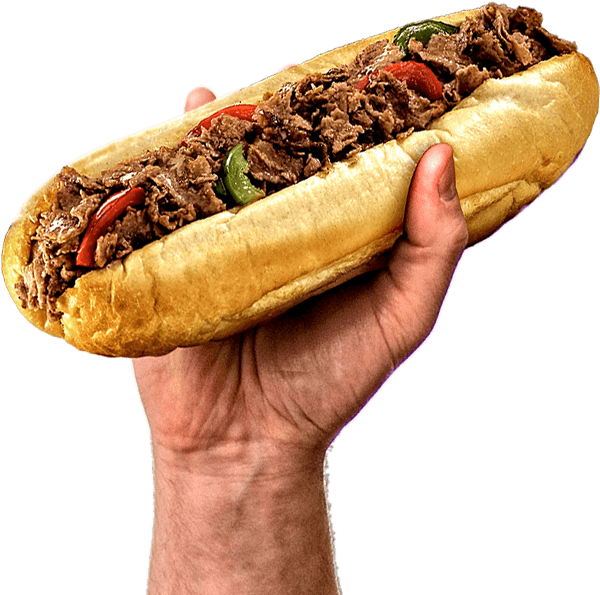 Video
Provocative videos were developed and published on Roku, digital pre-roll, and social media platforms.
Transit Advertising
Bus wraps and train & subway advertising was utilized to maximize visibility with commuters and tourists in major cities.

#VerifySteakumm
Allebach launched the lively Steak-Umm personality on Twitter, late summer of 2017. Steak-Umm has gained incredible momentum, from a few thousand organic impressions, to 100s of millions.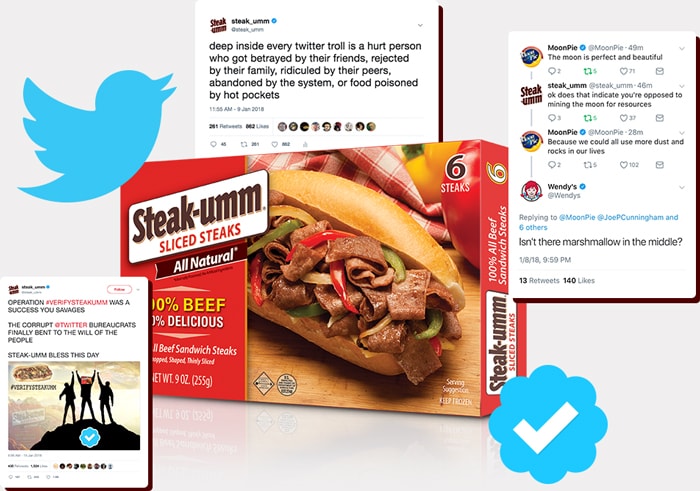 We built a brand persona
At times the conversation is wholesome, existential, belligerent, nonchalant, weird, or motivational. The Steak-Umm Twitter personality has broken through the wall when it comes to relating to consumers in an authentic, genuine manner.
This dialogue with followers comes across as an unscripted, spontaneous stream of consciousness, in a brand voice and tone that feels more like your crazy buddy, than a brand or company.
#VerifySteakumm
One of the biggest trending conversations, focuses on Twitter's unwillingness to verify Steak-Umm, which birthed the #VerifySteakUmm movement. A grassroots campaign that brings their beefy community, and those who have been oppressed by the system, together for the common cause of getting Steak-Umm verified.