Farm Promise
Farm Promise was a new brand of pork that was farm-fresh, high quality and NEVER EVER given antibiotics, growth promotants, or animal by products.
The hogs were free to roam, source assured, and certified humanely raised.
Allebach worked with Farm Promise in developing the brand from the naming, logo development and brand standards through marketing planning and retail launch.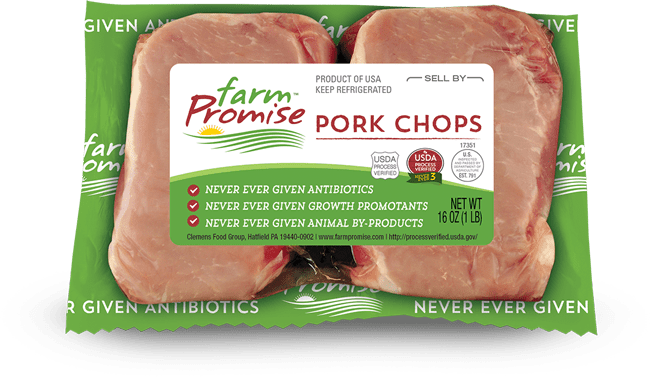 Package Design
Clean label packaging was developed, introducing "A Higher Standard" of pork for families. It prominently showcased the USDA Process Verified certification, and the NEVER EVER statements.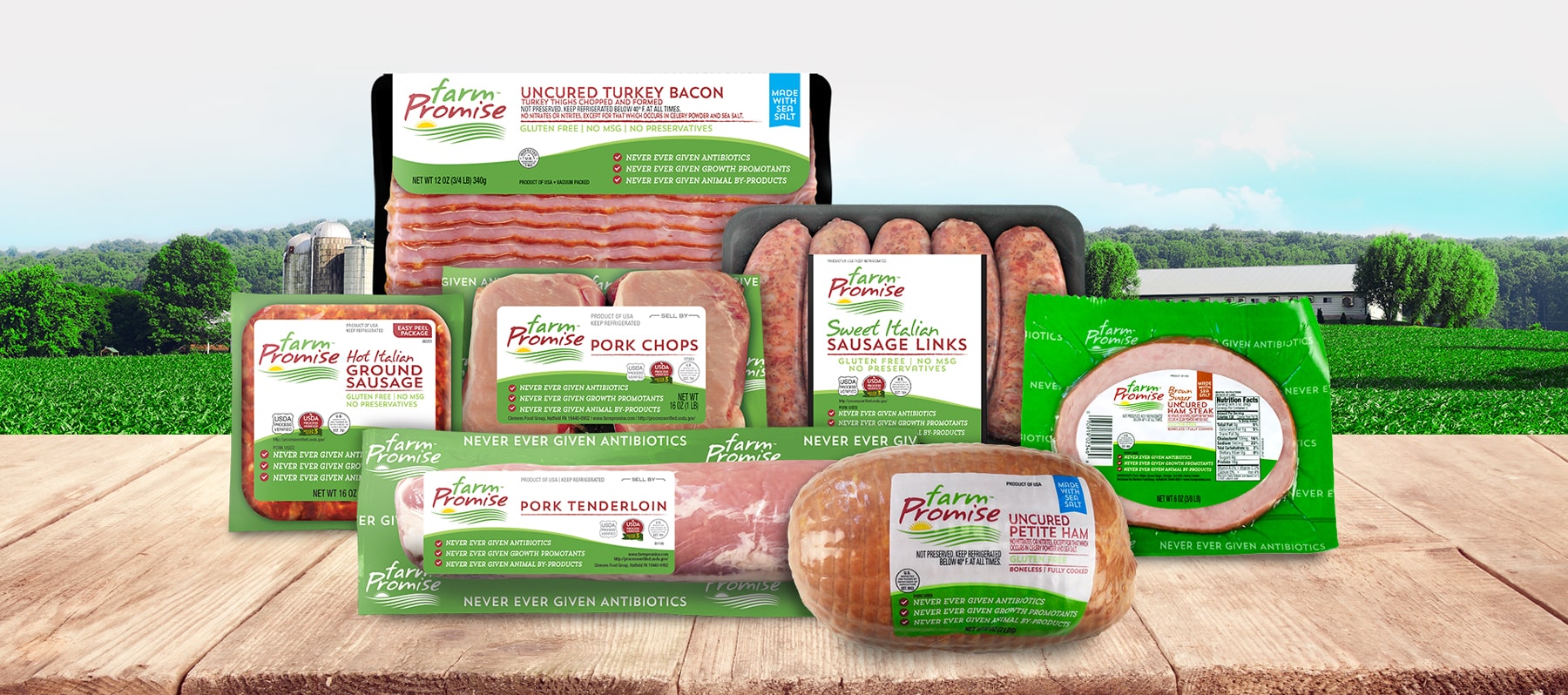 In-store POS & Merchandising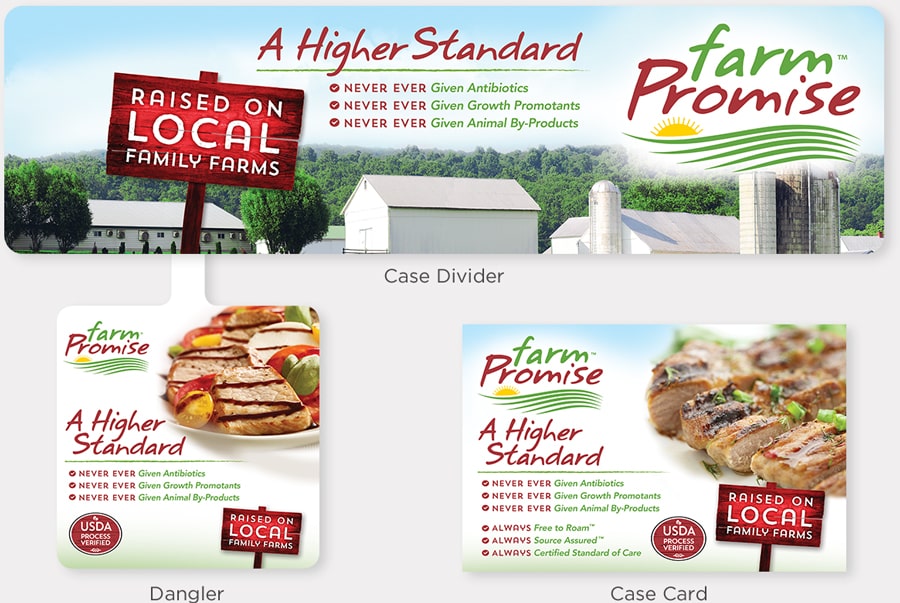 In-store POS Posters
Posters featured Family Farmers on location at their farms.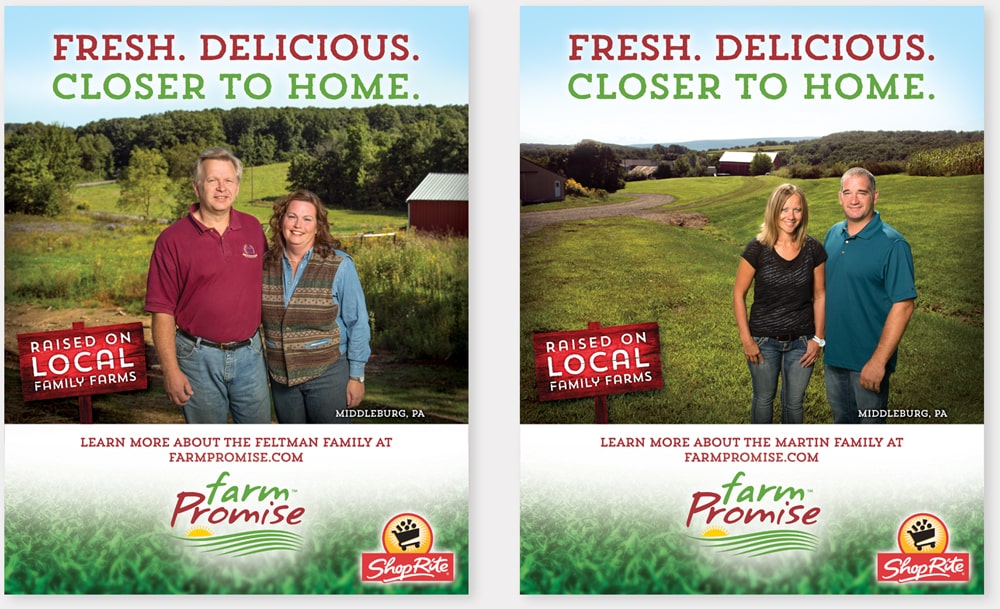 Store Level Marketing
In-Store: Culinary experts and chefs were utilized to prepare and demo product in-store. Farm Promise personnel were available to answer consumer questions.
Outside of store: Farm Promise experiential.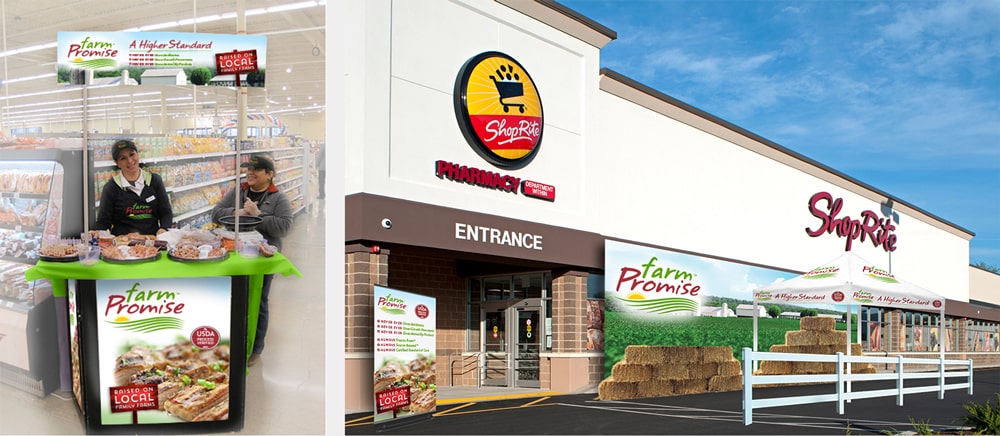 Consumer Touch Points
Targeted digital behavior advertising was utilized to drive consumers to targeted retailers via Mobile, Social Media and Blogger Networks.