Mama Lucia
Mama Lucia Meatballs was in a commoditized category, driven by the lowest prices–not brand.
Our Solution
We began to have a conversation about "Mamas." Connecting the love people have for their "Mama" with the Mama Lucia brand—delivering emotion, memories, some humor—and at the same time providing the value and authentic Italian dining experience of Mama Lucia Meatballs.
We drove reach through a media mix of mass and targeted tactics and trial through POS and digital coupons.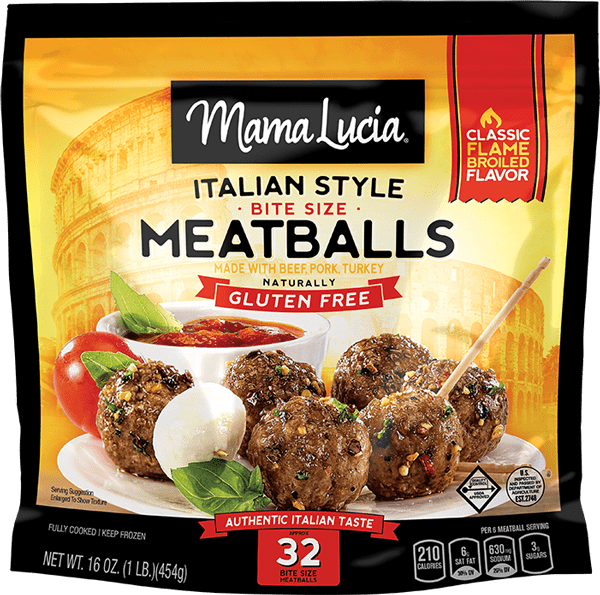 Video
Our creative approach develops the story around the art of leaving special notes—expressing love for "Mama."
Consumer Print Media
Mama Lucia ads were placed in consumer food and lifestyle publications.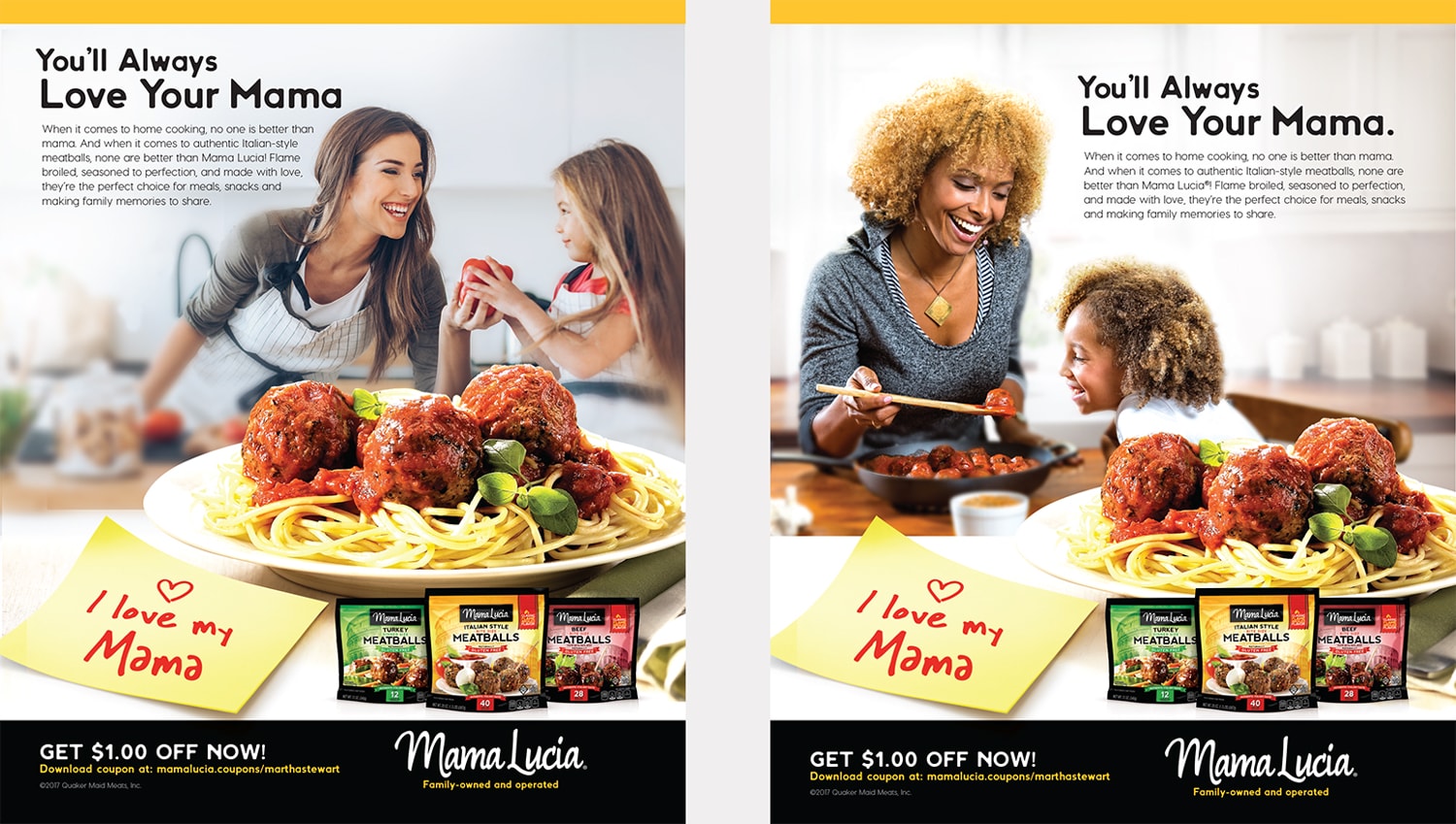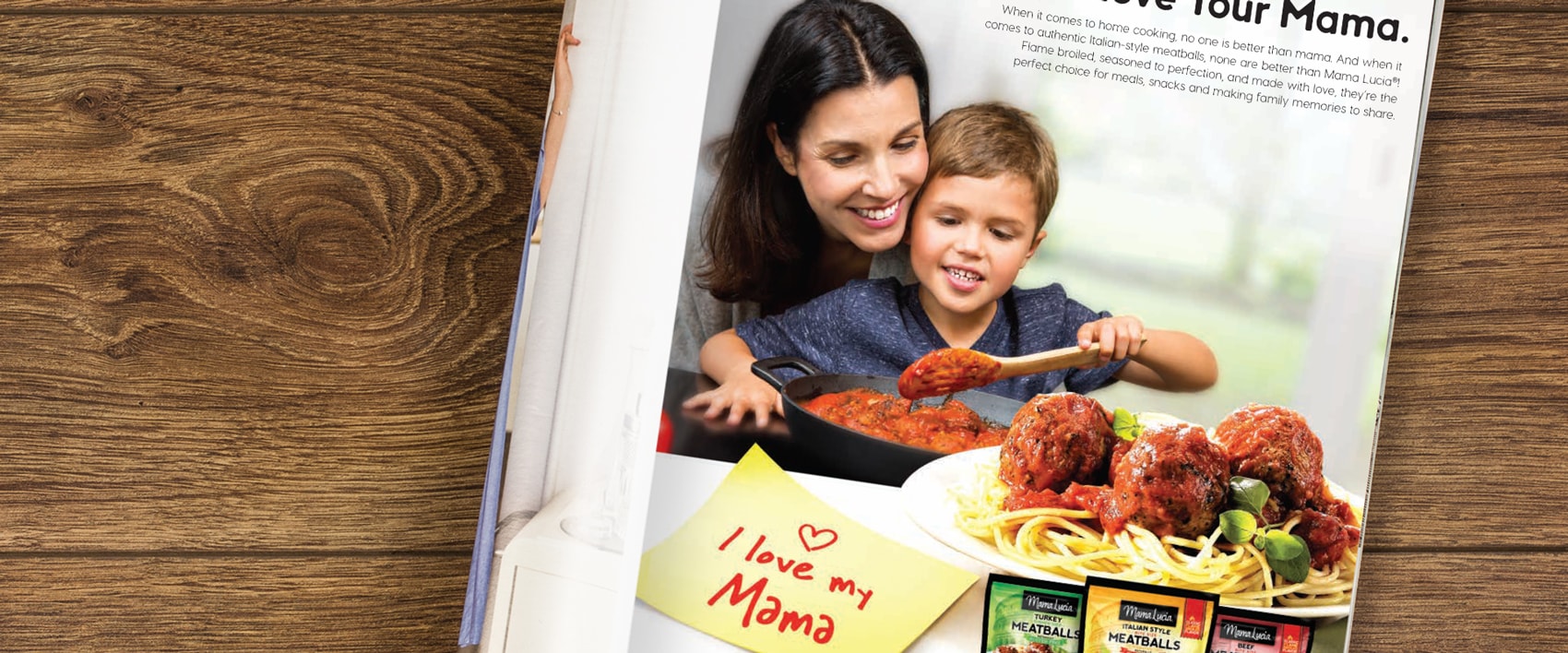 Outdoor
Billboards were run in major markets.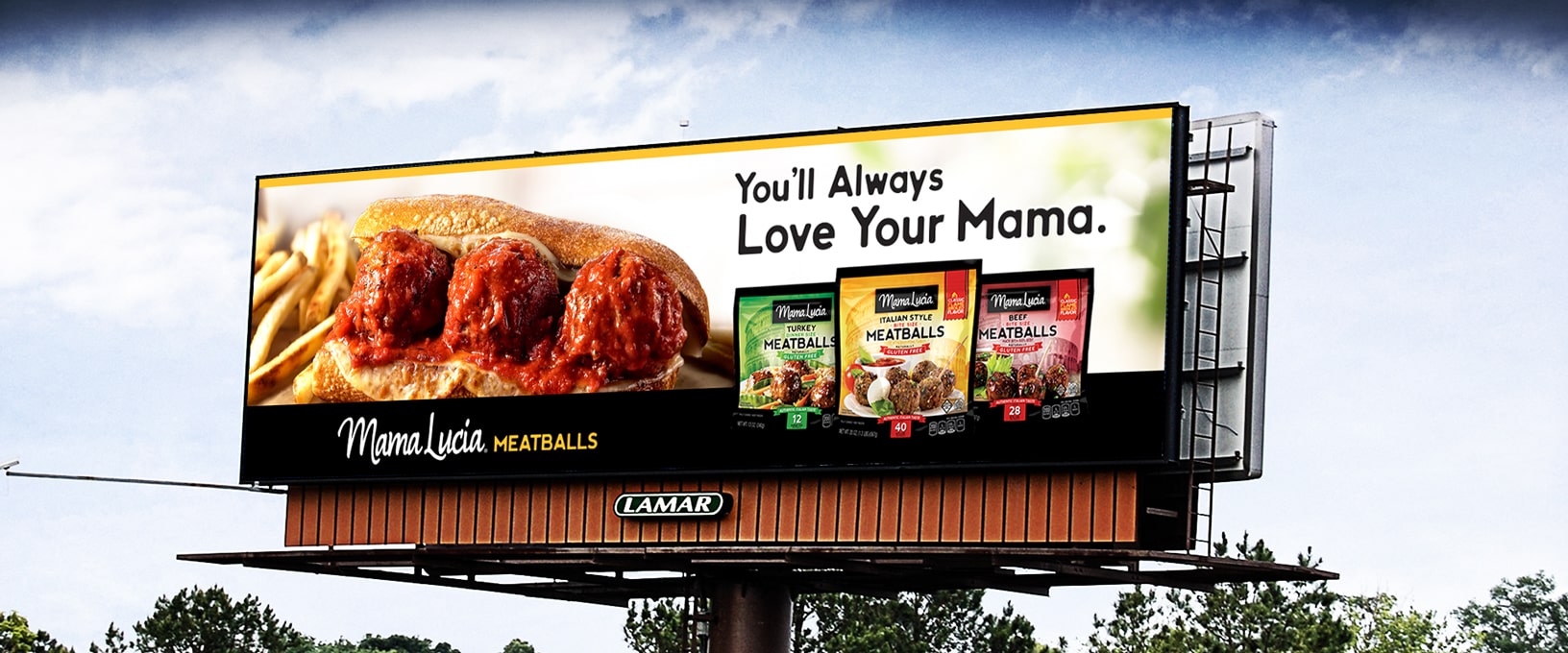 PR & Media Kits
were sent to major media outlets and influencers.