John Soules Foods
John Soules, a national player in the frozen foods category, was founded in Tyler, Texas 45 years ago.
They wanted to launch a new line of Southern Style Chicken—with an incredible brand position—it tastes exactly like Chick-fil-A.
They had just one problem—very little brand awareness among consumers.
The solution? Leverage someone else's brand equity—with a carefully-worded, tongue-in-cheek marketing campaign comparing the taste of John Soules' Southern Style Chicken to "the fast-food chicken you can't buy on Sundays" (which, of course, everyone knows is Chick-fil-A), along with matching visual cues that closely parallel the fast-food brand's. And a simple yet memorable new brand tagline, "Chicken with Soule™."
The results…well, they were clucking amazing.
Social & Pre-roll Video
For video, we utilized a charismatic voice actor with a soft, home-spun drawl to tell customers not to worry, the chicken they're craving is available every day of the week from John Soules.
Website
Digital and social ads linked back to a new "Southern Style" landing page that once again refers to "that fast-food chicken you can't buy on Sundays" (wink-wink). Say hello to your new favorite Sunday afternoon - and every day - Chicken!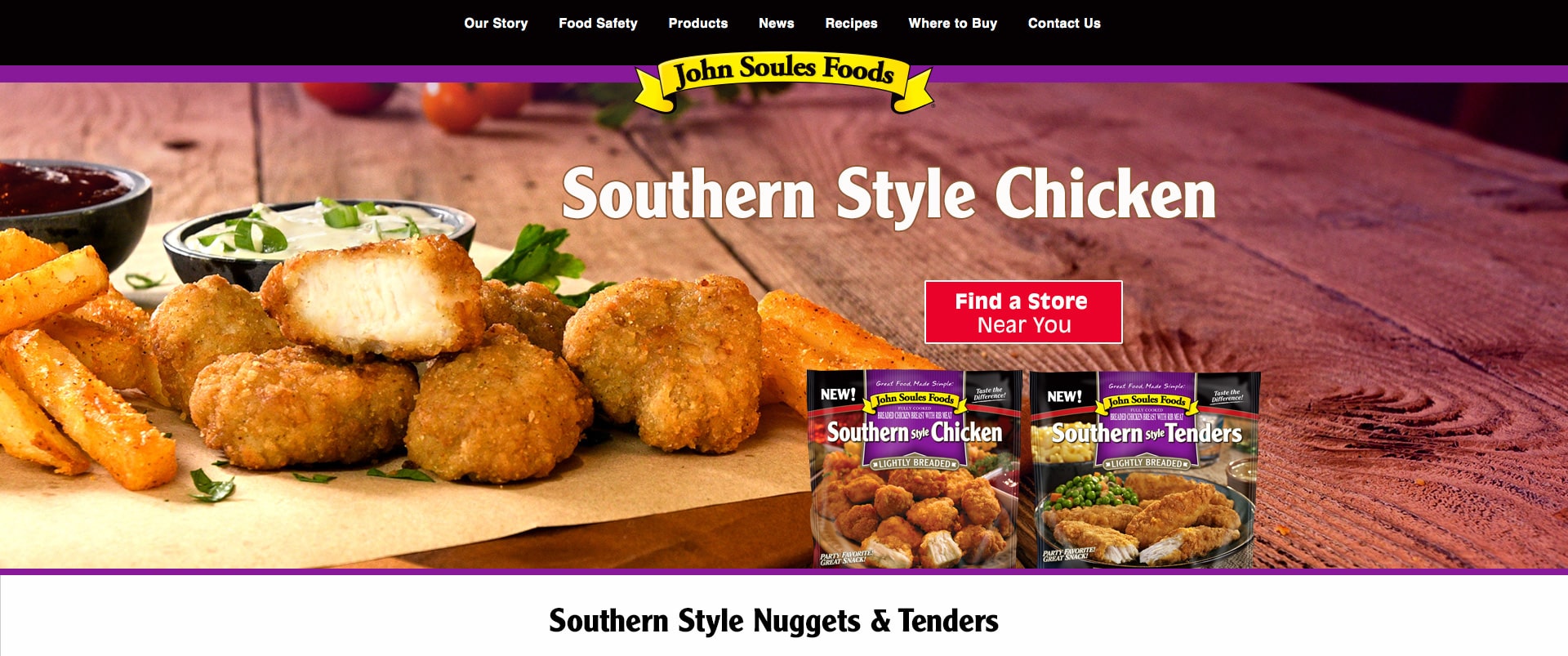 Digital Display
Targeted programmatic digital ads were utilized to reach our audience, with headlines like "Sunday Afternoon Chicken" and "Takeout Without Going Out" on little white placards reminiscent of C-f-A ads.