Crunch Factory's signature Crunch Rolls are a unique new snack or appetizer. They were developed to mimic the concept of egg rolls, except they are loaded with familiar fillings like buffalo chicken, mac 'n cheese, and banana pepper—with an unexpected crunch on the outside.
Our packaging was designed to showcase the handcrafted artisan taste and quality of Crunch Rolls and show potential user applications.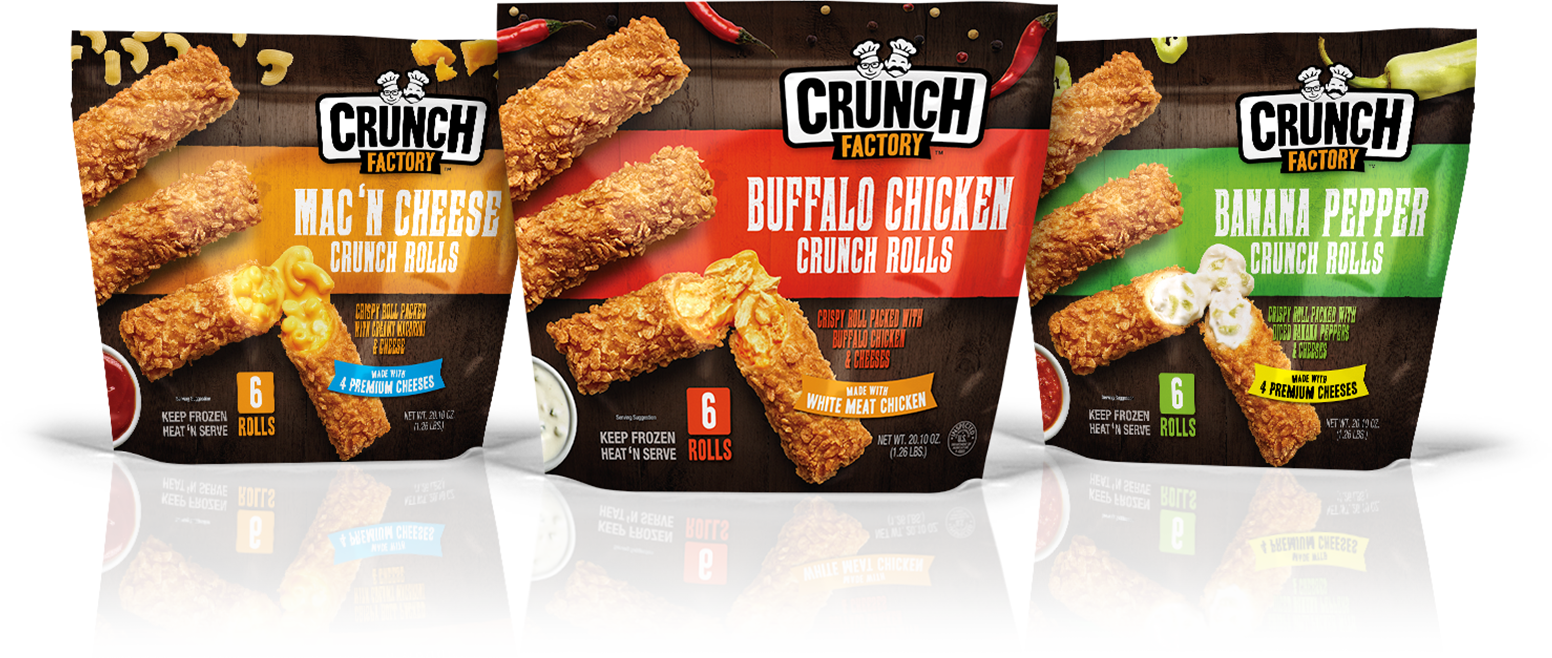 In a category that has become commoditized, we designed new packaging for Mama Lucia Meatballs that had a premium look and feel. We utilized imagery from Italy to deliver on the "authentic Italian" experience. But the star of the packaging was the meatballs. Large beauty shots with different usage of meatballs created instant, savory, appetite appeal.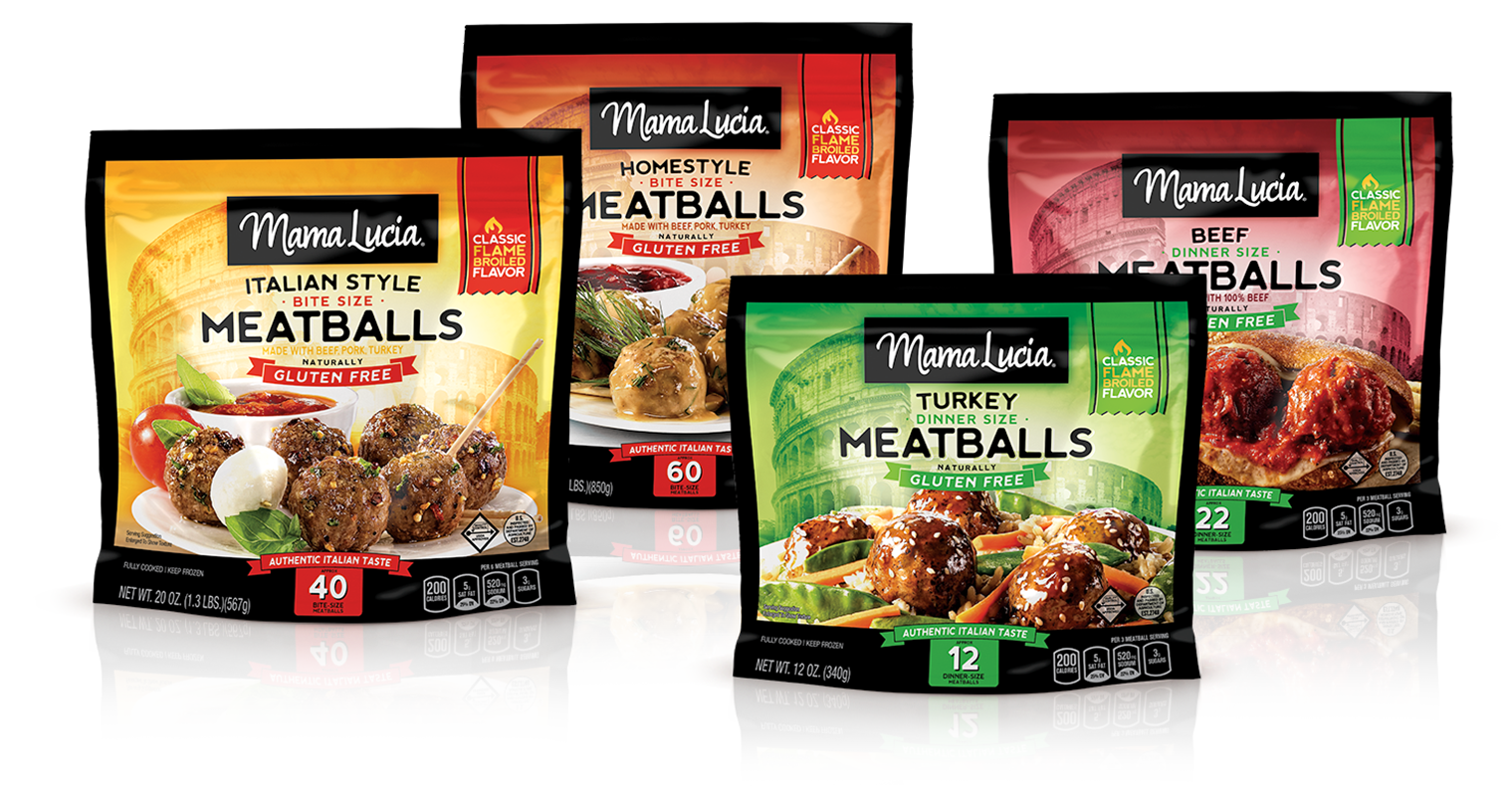 Although Philly Gourmet had strong sales and great product distribution, they had dated, poorly designed packaging and nearly nonexistent consumer brand recognition.
Rebranding was the first phase. Modernize the logo and beef up the package design.
An equity analysis revealed that consumers recognized the familiar black packaging—but not the Philly Gourmet brand. We knew it was in the best interest of the brand to keep the black. From there, we developed a strong recognizable logo, and added fresh typography. A concise messaging hierarchy was matched with mouth-watering photography to create over-the-top shelf impact and appetite appeal.

Icelandic Seafood was partnering with Red Hook beer to produce a line of beer battered seafood. We designed packaging with a fresh, clean look, strong appetite appeal, and the prominent placement of both brand logos.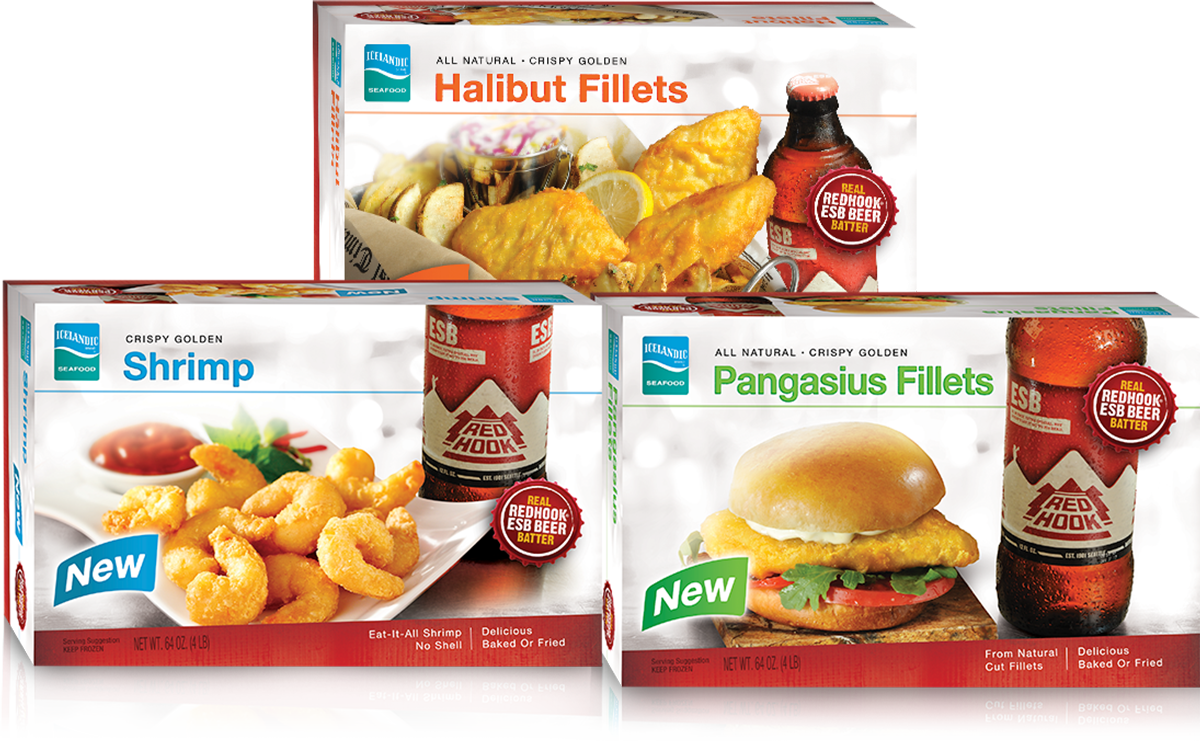 With the current popularity of plant-based food and desire for clean label transparency, Garden Lites was designed with a clean white background, displaying the fresh ingredients and appetite appeal of the product.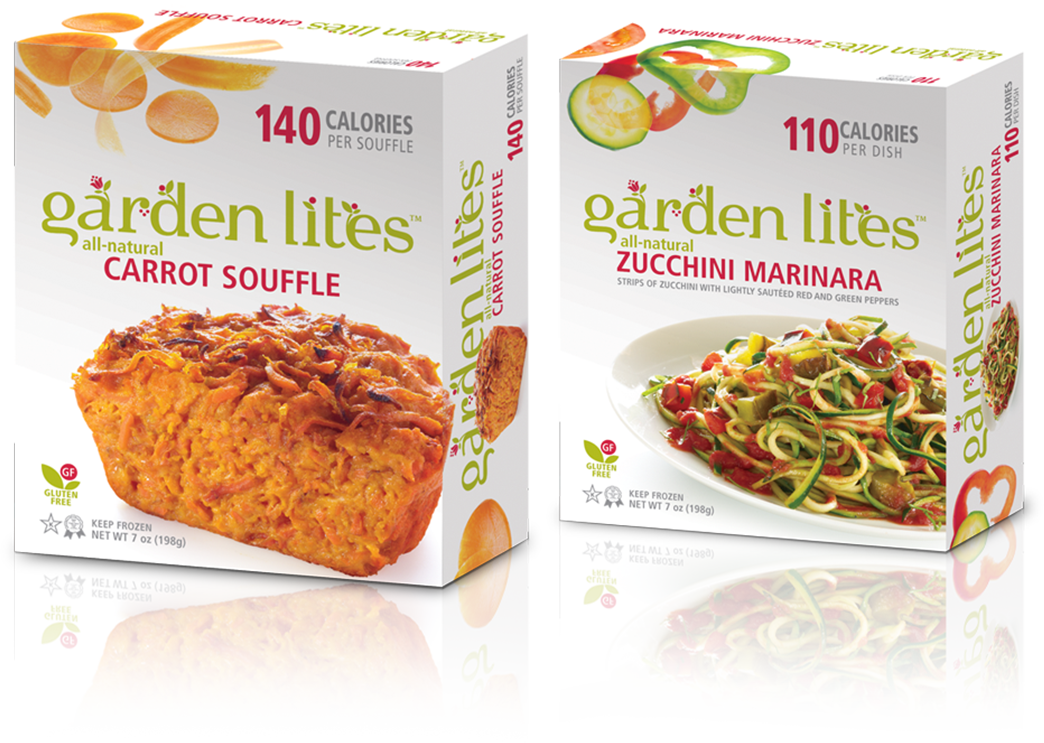 Premium Reserve Pork was a new product being launched in retail at Costco. Premium Reserve is a revolutionary pork that is tender and juicy, above and beyond any other pork on the market. The other differentiator about Premium Reserve is that it is available in traditional steak-style cuts and has steak-like marbling.
Packaging was designed to reflect the prime quality and showcase the unique marbling, tender juicy quality, and ease of preparation.